Behind this great mask,
is an even greater story.
We tell you about Made in Italy, Sustainability, and Love.
scroll to learn more
From the Plague to Renaissance.
In 1347, the Black Plague arrived in Italy for the first time. The spread of the virus revolutionized the society of the time on every level, including the economy, causing the end of the Middle Ages and the birth of the Renaissance. After so many horrors, above all in Florence, year after year there was a general recovery of life and social reconstruction.

Leonardo Da Vinci, Raffaello, Botticelli, and Brunelleschi were just some of the geniuses who contributed to the rebirth, dedicating themselves to inventions, beauty, art, and influencing first all of Italy and then the whole world.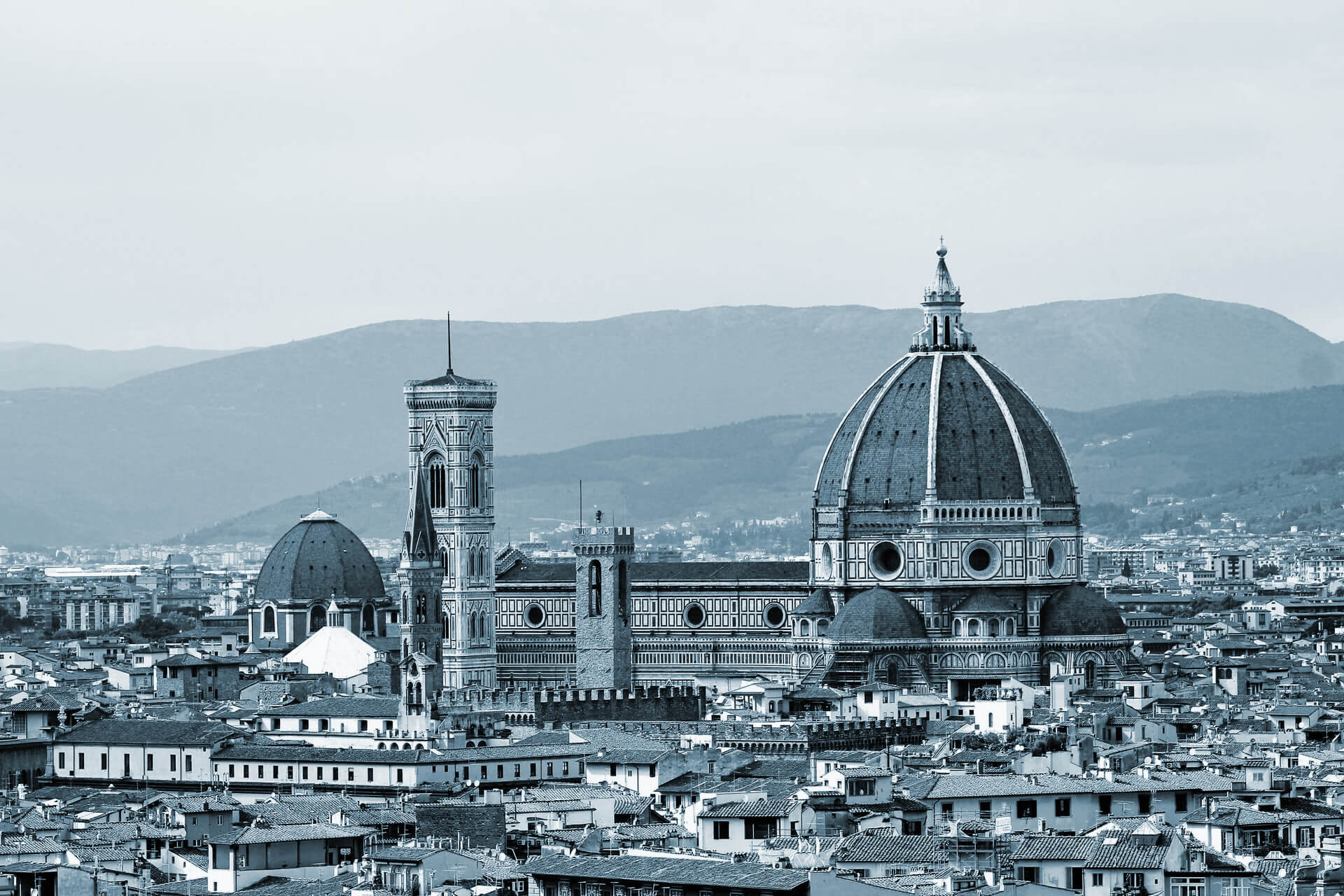 Creativity never goes into lockdown.
Hungry for design, style and beauty.
The lockdown that just ended was a moment of deep reflection that sparked in us the desire to contribute with our passion, knowledge and skills, to design the safest, most innovative, and most beautiful mask ever.

This same passion, energy, and desire to change the world has given birth to the most important symbol "Made in Italy".

Ferrari wears the prancing horse as a symbol, in honor of Francesco Baracca, the Italian aviation ace that fell during the WWI.

The end of the WWII gave birth to another symbol, the Vespa, designed by aeronautical designer Corradino D'Ascanio who actually hated motorcycles and, in particular, the fact of having to "climb over" to sit on them.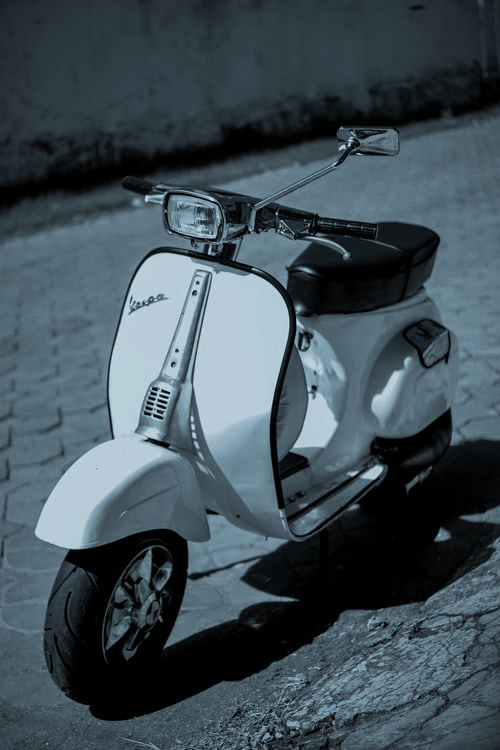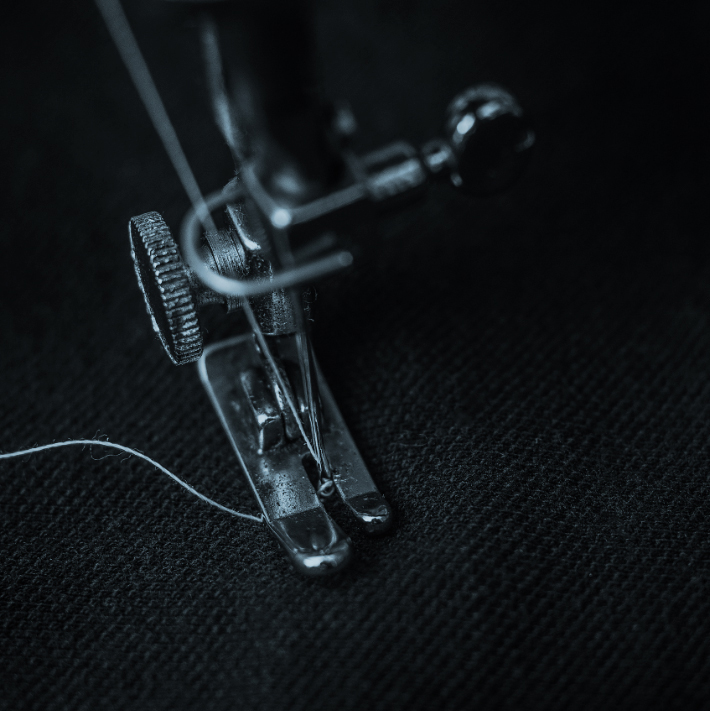 Buy less. Buy better.
Italian fashion also owes a good part of innovation to WWII.

When cities were hit by air strikes and goods were rationed, several designers including Armani, Gucci, and Prada developed a minimalist and sustainable model:


"Since people could buy less, then they had to buy better."
Vogue 1960


Prada shoes, for example, were designed for those who preferred walking and cycling, adopting sustainable styles.

Just like we do now.
CLIU for impact.
"Buy less and buy better", this is the motto of CLIU.

Buying disposable masks and disposing of them without no care could undoubtedly have an unprecedented environmental impact.

Buying masks that cover the face would make it difficult for deaf people to be able to understand us and to quickly perceive dangerous situations.

Wearing masks not especially designed for us, would cause breathing difficulties and would not allow us to feel comfortable with the people around us.
Three sustainable goals and one more.
At CLIU we have decided to commit ourselves to tackling climate change and contribute to the achievement of three different sustainable development goals (SDGs).
Good Health and Well-Being

CLIU protects against viruses, pollen and pollution and thanks to the dedicated app, informs you about breathing quality, the presence of outbreaks nearby and the purity of the surrounding air.

Reduced inequalities

The transparent protective screen allows people, such as those with hearing difficulties, to better understand and to immediately grasp any dangerous information.

Responsible consumption and production

The mask is designed for long-term use, with sustainable materials, and to be easily recycled at the end of its life cycle. No more disposable materials in our seas.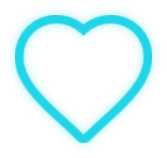 20.000 CLIU

to stop


20.000 Kg of plastic

before it reaches the sea

In addition to our commitment to the three SDGs, we have decided to make a small contribution to preventing the impact of throwaway masks on the environment.

It is estimated that in 2050, there will be more plastic than fish in our oceans and most of it will come from rivers. Stopping it before it reaches the sea is the only hope.

When the campaign launched on Indiegogo will reach 20.000 items sold, CLIU will co-finance the installation of a Blue Barrier at one of the most important rivers in Italy: the Arno, which runs from Florence to Pisa through all Tuscany.

The barrier that will be installed by CLIU, in collaboration with SEADS, will stop about 20 kilos of plastic that would otherwise be poured into the sea every year by the river, making this waste a resource.

A patented solution developed in collaboration with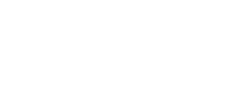 People behind CLIU
The CLIU project was developed during the full lockdown and totally using smart working mode by a multidisciplinary team of young people with experience in the fields of design, new technologies and innovation.

Discover the profiles of CLIU's founders on Linkedin


We are proud to work with
The CLIU project has been made possible thanks to numerous organisations that believe in the project and support it everyday.